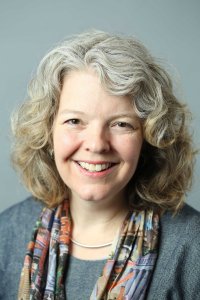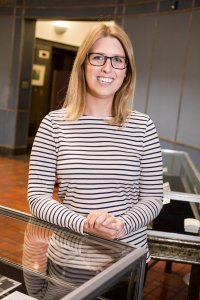 It gives us tremendous pleasure to share exciting and wonderful news from the Cushing/Whitney Medical Library. Two of our medical librarians received national recognition from our primary professional organization, the Medical Library Association (MLA).
Holly Grossetta Nardini, Associate Director of the CWML, was selected as the 2018 Estelle Brodman Academic Medical Librarian of the year.
Alexandria "Lexi" Brackett, Clinical Librarian, was selected as one of the MLA's 2018-2019 Rising Stars.
The Estelle Brodman Award for the Academic Medical Librarian of the Year "recognizes an academic medical librarian at mid-career level who demonstrates significant achievement, the potential for leadership, and continuing excellence." This prestigious award recognizes Holly's outstanding contributions to academic health sciences librarianship through demonstrated excellence in performance, publications, research, and service. Holly is keenly dedicated to our users and their needs, and through her expertise and passion for her work, adds tremendous value to the scholarship and work of the clinicians, researchers, educators, students, and communities we serve. She has a proven track record of demonstrated creativity, and has developed and expanded novel services that benefit users and librarians here at Yale and beyond.
The MLA Rising Stars program has been developed to give members the opportunity to develop skills, knowledge, and personal characteristics needed to become a leader in MLA. Only four librarians are selected each year for this intensive year-long program. Since joining the Medical library last June, Alexandria has proven herself to be an energetic and enthusiastic librarian, committed to the support of clinicians in the departments she serves. Participation in the Rising Stars Program will provide Alexandria with valuable understanding of the MLA as an organization, and the important work it does to further the profession of health sciences librarianship and the vital role librarians play in healthcare. The program will also help develop Alexandria's leadership potential, paving the path for her to assume positions of responsibility within both MLA and her career.
Please join us in congratulating Holly and Alexandria!