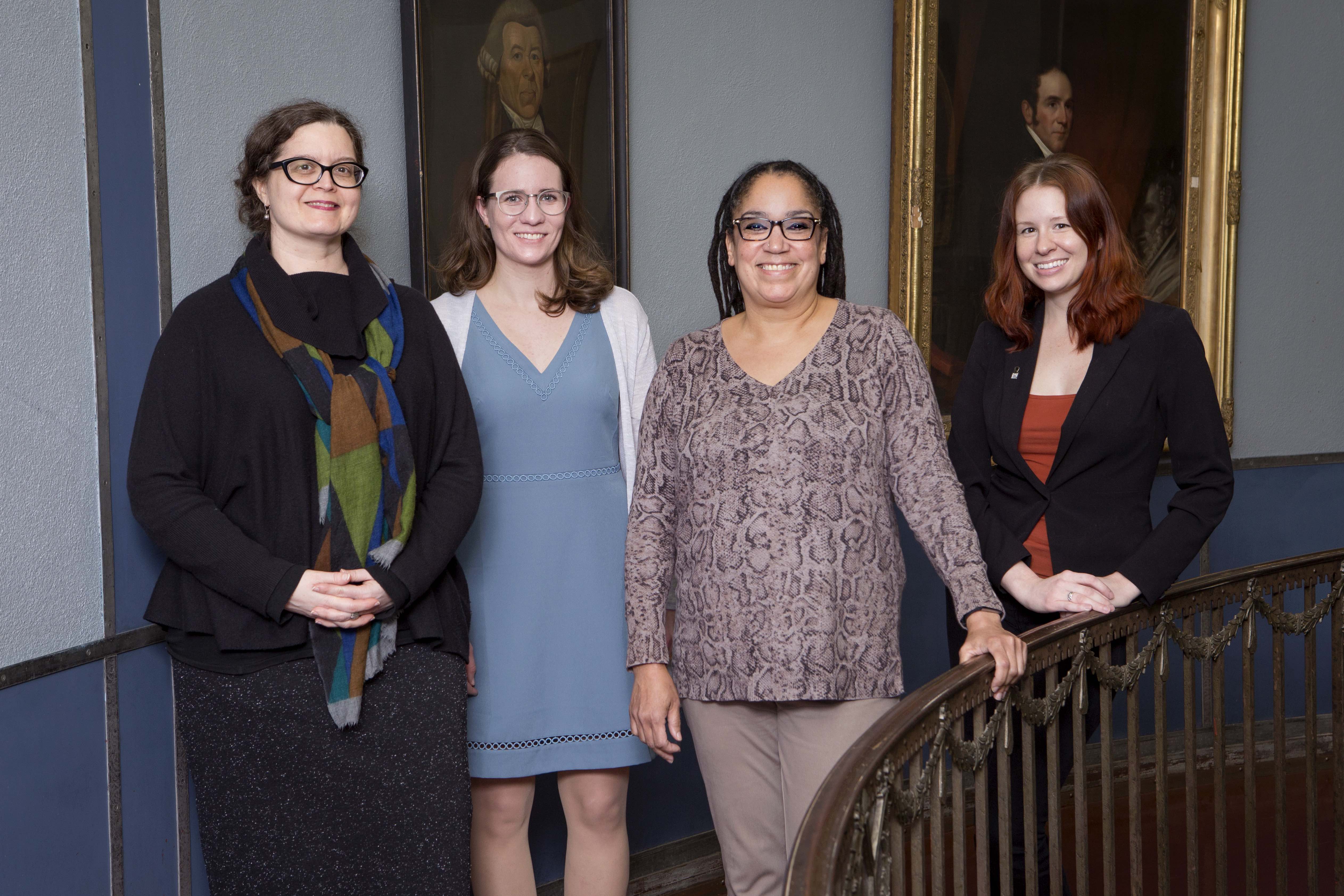 The Cushing/Whitney Medical Library has brought four new staff members on board in the past few months. We're excited about the customer service, new programs, user-friendly technology development, and access to archival materials that will come about with the addition of these four talented people to our roster.
In Access and Delivery Services, we welcome Lisa Sanders as a new Library Services Assistant. Lisa comes to us from the New Haven Public Library. 
On the Research and Education Team, Sawyer Newman joins us as the first-ever Data Librarian for the Health Sciences. Sawyer previously worked at the Woods Hole Oceanographic Institution and Harvard Medical School. She completed her MLIS at Simmons College.
On the Technology and Innovation Team, we are thrilled to have hired Dana Haugh as our new Web Services Librarian. Dana comes to us from Stony Brook University and received her MLS from Queens College. 
The Medical Historical Library gained its first-ever permanent, full-time archivist with the addition of Katherine (Kathi) Isham. Kathi previously worked at Yale Manuscripts and Archives and earned her MLIS from the University of Texas.