The Cushing/Whitney Medical Library is delighted to announce that Katherine Stemmer Frumento joined the Library as Assistant Director of Clinical Information Services on April 23rd. She can be reached at katherine.frumento@yale.edu and 203-785-6251.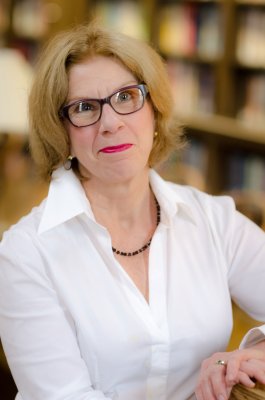 Katherine's most recent experience was at Greenwich Hospital where she was the Library Director for 17 years. At Greenwich, she developed and implemented consumer health literacy services to ensure that patients, their families, and the general public had resources for their health care information needs. Katherine also implemented clinical librarian services to ensure that all members of the health care teams had the evidence-based information they needed to provide the best care to patients. Katherine started her medical librarian career at Park City Hospital in Bridgeport and then went to Bridgeport Hospital as Library Director. After a thirteen-year tenure at Bridgeport Hospital, Katherine was appointed the Medical Library Director at Memorial Sloan Kettering Cancer Center, where she served for many years before moving to Greenwich Hospital.
In addition to her MLS from Southern Connecticut State University, Katherine also holds an MBA from the University of New Haven.  Her professional memberships include the Medical Library Association, the Academy of Health Information Professionals, the Special Libraries Association, the North Atlantic Health Sciences Libraries, as well as the Connecticut Association of Health Sciences Librarians.
Welcome Katherine!