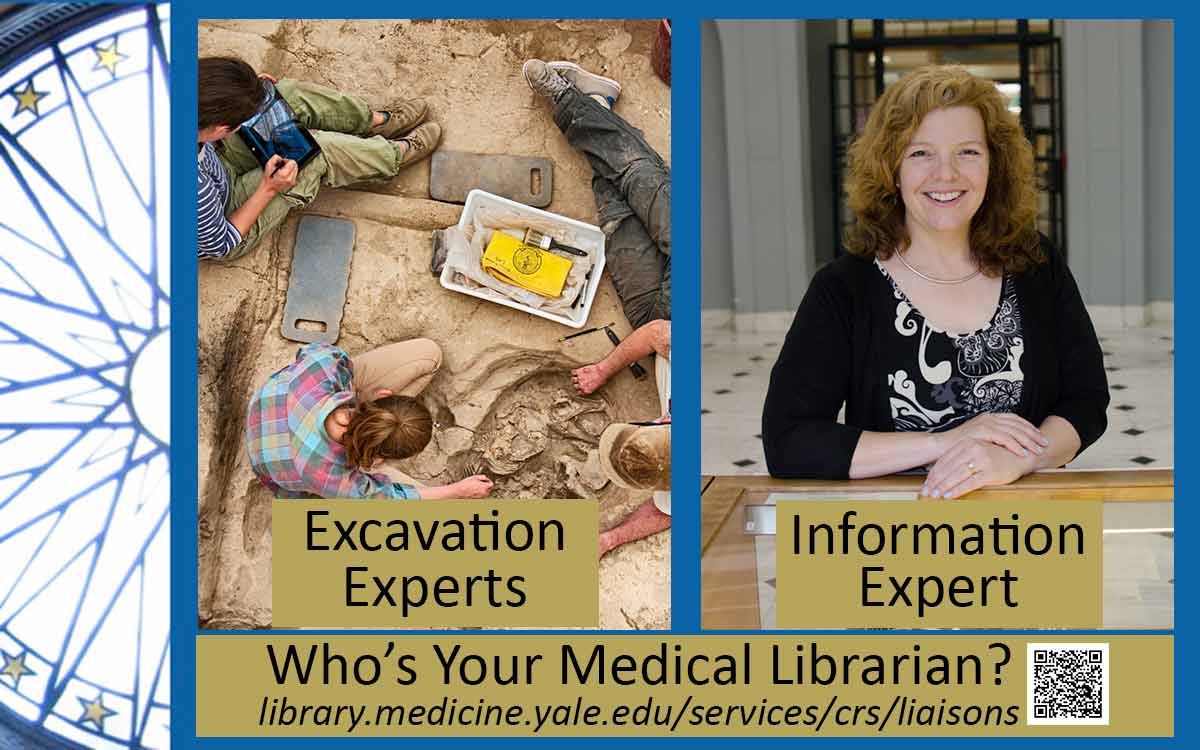 (Written by John Gallagher, Interim Director)
October is National Medical Librarians Month, a month to both celebrate and raise awareness of the important role of the health information professional. Indeed, medical librarians are an integral part of the healthcare team, and research demonstrates that librarian-led information services and resources improve clinical decision making and patient-care outcomes. Librarians also have a direct impact on the quality of research conducted, by helping users stay current about advances in their specialty areas. Librarians teach students and healthcare providers how to find and evaluate information.
 The Cushing/Whitney Medical Library has a wonderful team of librarians and staff. While their individual responsibilities and topics of expertise can vary widely, all sincerely share the utmost commitment to helping you save time, and succeed in your patient-care, research, or educational goals.
Do you know your Medical Librarian?