The renovation is well underway! Demolition is completed, however that doesn't mean the end of the noise. Be sure to grab a pair of earplugs at the circulation desk if you need them. The progress may not look like much now, but trust us, there will be beautiful and useful spaces come June. In the meantime, enjoy a behind-the-scenes peek at what is going on behind those renovation barriers. 
The former information room has been gutted and is slowing becoming a flexible 125-seat teaching and learning commons. 
Heading downstairs, this picture is taken from the middle of the new information commons, looking toward the stairs and the future enlarged faculty video production studio.
The left of this picture shows where two new meeting rooms will be and to the right is the future location of the Information Desk.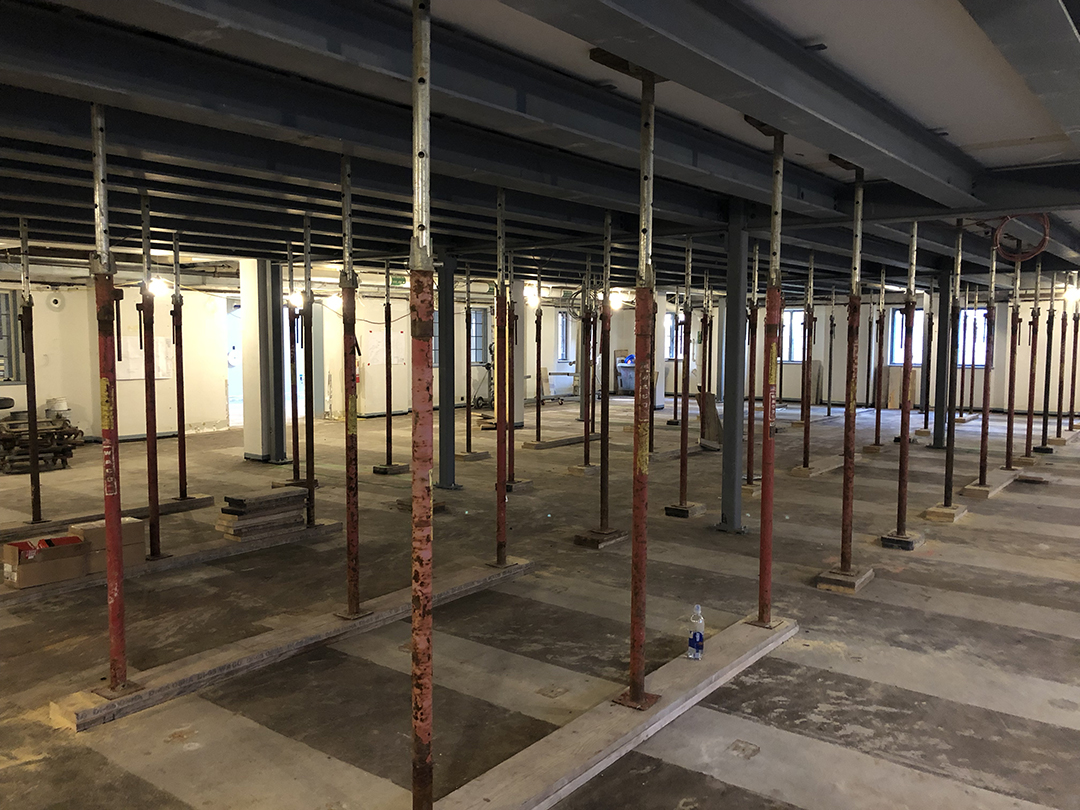 Did you know that the library's bookshelves help hold up the ceiling? In order to remove the stacks, a steel superstructure was added on the E-level to keep the first floor Morse Reading Room exactly where it is! You're looking at the location of six new classrooms and two group study rooms.
Standing in the future doorway of a group study room, imagine study space ahead and classrooms on the right.