If you haven't stopped by the library recently you may notice that things are a bit...  different.  We have optimized the spaces that will not be part of the renovation project for your comfort and convenience. 

What does that mean for you?  Can you still access the all-important things the library offers, such as study materials, computers...  the bathrooms?  Of course you can!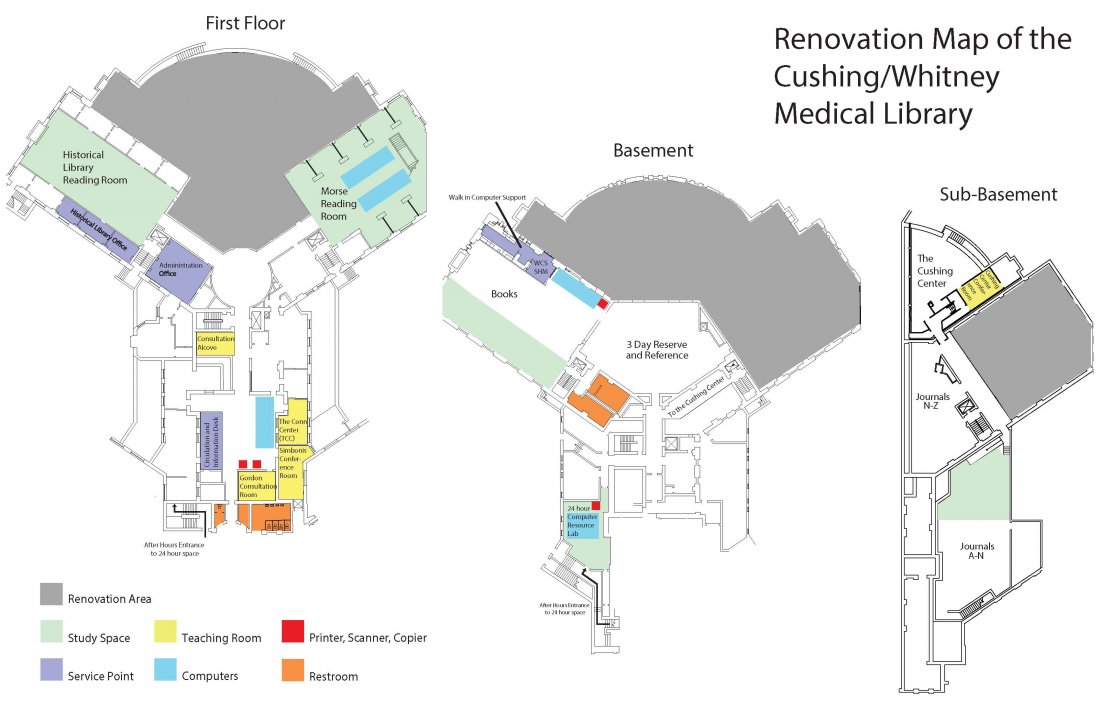 Here we have a map of the layout of the library during the renovations (click this link to view the map as a .PDF).  We'll soon have additional signage and other guides to help you find your way during these first few months of the construction.  Of course, please feel free to ask any staff member to help you at any time.

We are grateful for your patience during this time, and look forward to the exciting collaborations this renovation will bring!