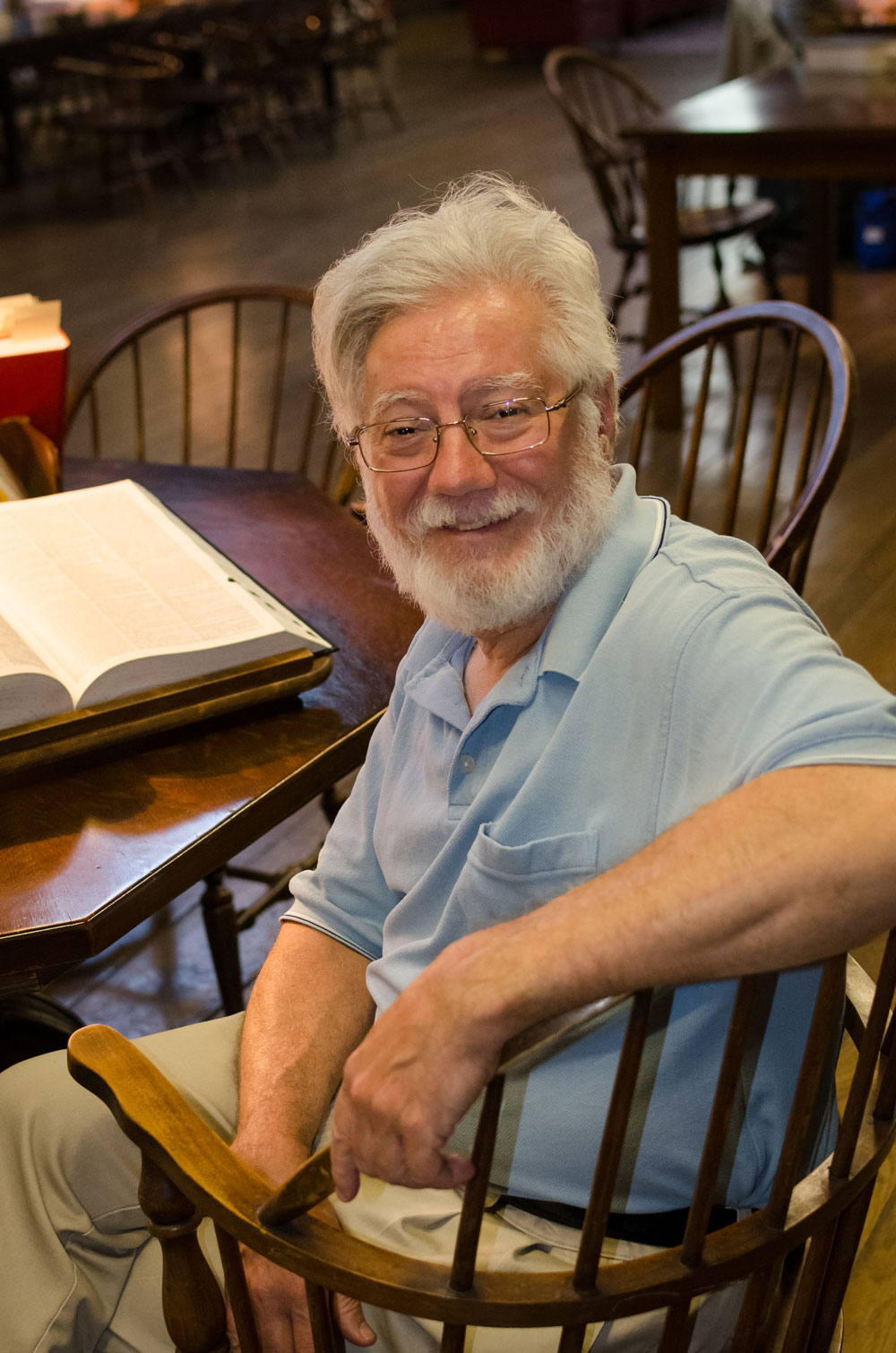 Arthur Belanger, Manager of Library Systems, is retiring from the Medical Library after 42 years of service to the University.
Arthur began his career at Yale in 1977 as a programmer trainee in the Department of Psychiatry. He worked on a genetic study of depression, handling data management tasks as well as developing a program to help make psychiatric diagnoses from structured interview data. This study resulted in many influential publications.
In 1982, Arthur started work as a systems programmer in the Medical School's Biomedical Computing Unit (BCU), which later became part of ITS-Med and ITS. Arthur wrote programs for faculty from a variety of departments, especially Neuroanatomy (now Neurobiology). He was the first desktop support manager and was part of the team that installed the first Ethernet network in the Medical School.
By 1990, Arthur's work was 100% dedicated to the Medical Library and he eventually became a library employee in 2015.
Arthur is proud to have played a critical role in making electronic resources available to library users.
He was a pioneer in providing access to MEDLINE with the installation and management of the "mini MEDLINE SYSTEM" on BCU computers. He acquired and implemented the Medical Library's first full MEDLINE installation from CDPLUS, which later became Ovid Technologies. In 2001, he was essential in transitioning Yale's MEDLINE access from a locally hosted resource to an online one.
In addition to MEDLINE, Arthur also developed the University's first local installation of Current Contents and oversaw its integration into the Ovid platform.
Arthur was responsible for establishing the Medical Library's first public computing cluster. He managed the public computers, including printers, for several years until management switched to ITS.
Arthur was key in developing the Medical Library's Greenstone-based Digital Library system and added special features to each collection to enhance user experience. He worked to integrate locally scanned medical texts to the Internet Archive, as part of a Sloan Foundation grant for the Medical Heritage Library. More recently, he worked with the Medical Heritage Library to harvest images from Internet Archive and publish them on Flickr.
Arthur will be missed for the depth of his knowledge in library systems, his network of connections at Yale, and his passion for digitized library collections. Over the years, Arthur has been a dependable colleague and indispensable resource for everything related to library technology. It will be hard for us to fill the void left by his retirement!