By Terry Dagradi, Cushing Center Coordinator
Theresa Barden, a 9th grade student at Coventry High School, Rhode Island, visited the Cushing Center last year with her sister Mary Barden, a 4th year Yale medical student, and in her words "was amazed." Theresa decided to participate in this year's National History Day, with the theme "Exploration, Encounter, and Exchange," and did her project on Dr. Harvey Cushing. 
As the coordinator of the Cushing Center, I was happy to accept her request for an interview to answer questions regarding Harvey Cushing and the Cushing Tumor Registry. 
The results of her work are in!  See below, the photo of her impressive National History Day project.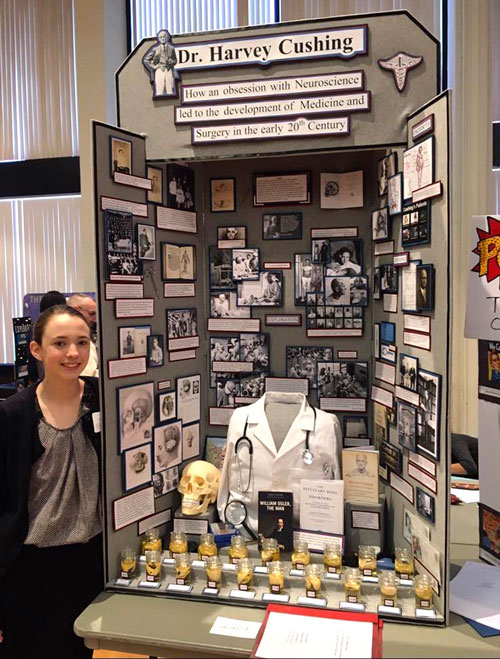 "Thank you so much for your interview! I ended up placing in 1st for my division. (Senior individual exhibit). In the beginning of June, I'm going to Washington DC to compete in nationals. Thanks again!"  
Theresa Barden  - April 13, 2016
The Cushing Center is open for research!