(by Melissa Grafe)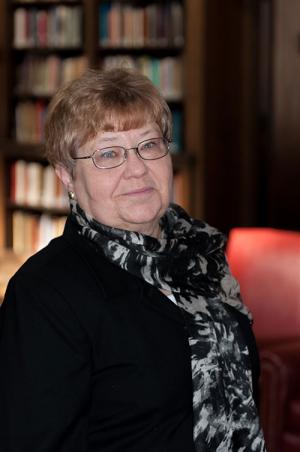 Florence Gillich retired this week after 18 1/2 years of service. Before coming to the Medical Historical Library, Flo began working at Yale in 1998 as a Media Technician for the School of Nursing, assisting patrons with audiovisual requests and instructional media services. Flo also worked to digitize materials, something she carried into her job at the Medical Historical Library. Flo joined the Medical Historical Library Library in 2005 as our Historical Library Assistant, and quickly jumped into creating metadata and scanning our digital collections, beginning with our portrait engravings. Over the years, Flo has been a major force in the shaping of our Digital Library, ensuring online access to Medical Historical Library collections.
Beyond her work with the Digital Library, Flo helped many Library patrons over the years, assisting in reference, ILL, and image requests, and getting patrons settled into research in the Medical Historical Library. Many patrons over the years have commented on how much they appreciated all the help Flo has provided. She also assisted with the Library Associates for a number of years, maintaining contacts with the Associates, helping with programming, and ensuring the smooth coordination of the program. Flo supervised students, and has been a wonderful colleague to all of us.
Join us in expressing best wishes to Flo in her next adventure in life and thanking her for all that's she's done for Yale. Flo is looking forward to spending more time with her family. We will sorely miss her at the Cushing/Whitney Medical Library.