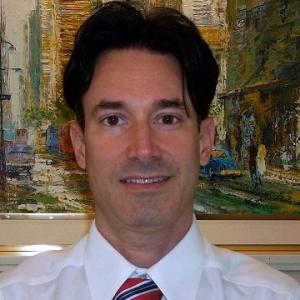 The Cushing/Whitney Medical Library welcomes Rolando Garcia Milian as the Library's Biomedical Sciences Research Support Librarian. In this role, Rolando will serve as the primary liaison between the Medical Library and research departments, laboratories, and individual scientists across the Medical Center.
Rolando brings to this position some wonderful expertise that we are really excited to bring on board at the Medical Library. Since graduating from SCSU with an MLS in 2010, Rolando has worked at the University of Florida's Health Science Center Libraries as a Basic Biomedical Sciences Librarian. In this role he has delivered biomedical information, data, and bioinformatics support, and most recently has co-taught a for credit bioinformatics course to UFL students. Prior to entering librarianship, Rolando was a molecular biologist for the Center for Genetic Engineering and Biotechnology in Havana, Cuba. Rolando previously worked at Yale University Library from 2008 to 2010, both at the Library Shelving Facility and then as a Cataloging Assistant at the Sterling Memorial Library.
Monday, May 5th will be Rolando's first day. He may be reached by email at rolando.milian@yale.edu, by phone at (203)785-6194, and his desk is located at SHM L 111 here at the Medical Library.