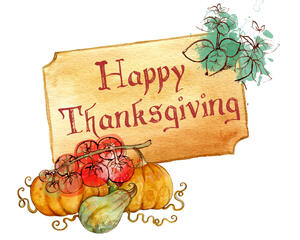 Hours for the upcoming 2021 Thanksgiving holiday will be:
Wednesday, November 24: 7:30am - 5pm
Thursday, November 25: Closed
Friday, November 26: Closed
The 24/7 room will remain open and accessible via the stairwell to the left of the Medical Library entrance. Normal hours will resume Saturday, November 27.
Wishing you and your loved ones a very happy Thanksgiving!