Explore the exhibition in the Cushing Center following these descriptions, beginning with the first case at the bottom of the ramp on your left, and wrapping around towards the emergency exit door.
Our current exhibition features the smart and dedicated women who supported the work of our namesake, Harvey Cushing.  Explore this exhibition, curated by Emma Brennan-Wydra, Stanley Simbonis Intern for the Medical Library.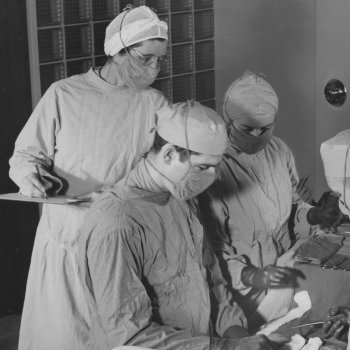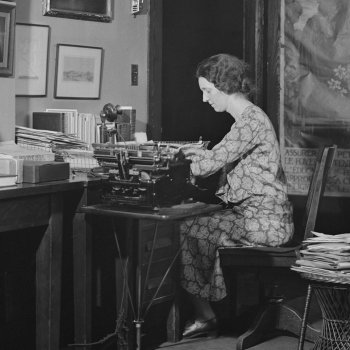 Throughout his career, Dr. Harvey Cushing employed a team of women who assisted him as secretaries, typists, medical artists, operative photographers, laboratory technicians, and more.  Cushing's female associates referred to themselves jokingly as his "harem," but they were far more than that.  These working women were indispensable to Cushing, and their contributions are evident throughout his published works, as well as his diaries and correspondence.  Three of Harvey Cushing's assistants, in particular—secretary Madeline Stanton, neuropathologist Louise Eisenhardt, and medical illustrator Mildred Codding—are remembered not only for their proximity to the famed neurosurgeon, but also as leading lights in their own respective fields, with careers extending decades beyond Cushing's death in 1939.