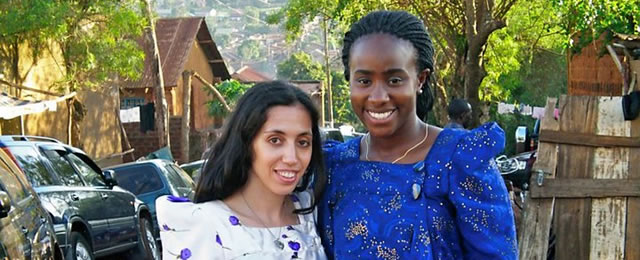 New Exhibit on display in the Library foyer April 23 – June 18 2012
The Office of International Medical Student Education(OIMSE)
OIMSE, established in 2006 by Deans Richard Belitsky and Robert Alpern, facilitates opportunities for medical students to experience medicine as it is practiced throughout the world and to enrich the learning environment at Yale School of Medicine by providing opportunities for students from international schools to participate in clinical electives.
Yale Medical Students
Medical students in their final year have the opportunity to participate in clinical clerkships abroad. Also, Yale School of Medicine and other professional schools offer courses and electives in global health.
Visiting Medical Student Elective Program
OIMSE supports a robust Visiting International Student Elective Program for international students coming to Yale to do clinical electives. The program receives between 450 and 500 applications a year, and accepts about 80 students.
Why does one journey into the mountains of Peru?
By Hale Season, YSM 2012
Three weeks ago I didn't even know that I'd be anywhere other than New Haven this July, and yet here I am 50 miles west of Central America headed for Lima.  I had known that I had wanted to go to South America for an international experience sometime this year – after 15+ years of Spanish classes, I really wanted to immerse myself in the language – but I didn't think when I interviewed in June that anything would happen before the Spring at the very earliest.  As luck would have it, however, there was a mission trip going to the impoverished mountains of Peru for the second week of July, and I was invited.  It was truly quite exciting - 3 weeks ago I was told that if I could wing the arrangements and clear my schedule, I would be in the middle of nowhere just that quickly. Read more…
For more information, visit the Office of International Medical Student Education.