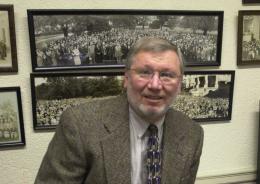 (by Melissa Grafe)
Yale University's Medical Historical Library is pleased to announce the acquisition of an important collection of ephemera, photographs, and rare books related to disability, the Robert Bogdan Disability Collection.
Professor Robert Bogdan compiled an archive guided by the ideas of the field of Disability Studies, an approach that focuses on "disability" as a social, cultural, and political phenomenon. Bogdan, an early pioneer in that field, has taught courses related to it since 1971. He started collecting disability ephemera in early 1980s in order to advance his research and writing. As Bogdan began collecting he realized that although there were archives and collections related to specific aspects of disability and particular disability-related organizations, none took a broad Disability Studies approach.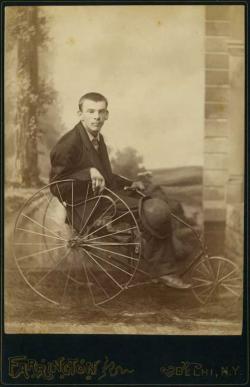 The collection is unique in being both broad in scope yet deep in particular areas. For example, there are over four hundred photo postcards of people with a range of disabilities participating in regular life, pictures that might be found in family albums. The people are photographed as family members, friends and loved ones, not as clinical types. There are over one hundred pieces related to begging, ephemera used by people with disabilities to solicit money. There are close to three hundred items related to charities soliciting money for people with disabilities. In addition, there are hundreds items associated with institutions where people with disabilities were confined.  As Bogdan explains, "The collection expands our understanding of the social history of disability as well as contains images that are esthetically challenging and engaging."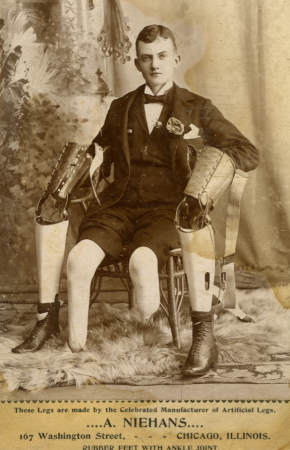 There are over 3,500 items in the collection. It covers the period from approximately 1870, when photographic images became widely available, through the 1970s, when the disability rights movement became an important force for social change. Most of the items are contained in 14 large three ring binders organized by topics.  Their format varies but the great majority of the materials are postcards, and most of those are photo postcards. Other photo formats include carte de visite, cabinet cards, as well as other larger photographs. These are complemented by pamphlets and other printed materials.  Please see the preliminary inventory of the collection.  The Medical Historical Library created this finding aid of the collection, which researchers can use to request materials to view in the Library's secure reading room.
Bogdan's work Freak Show is a classic in the field of disability studies, as are a number of his other publications. His most recent book, Picturing Disability, draws on images in the collection. Bogdan has received many honors and awards for his contribution to the field of disability studies.  He is a Distinguished Professor Emeritus in Social Science and Disability Studies at Syracuse University.
For questions concerning the collection, please contact Melissa Grafe, Ph.D, John R. Bumstead Librarian for Medical History: melissa.grafe@yale.edu