As a quick reminder, PubMed contains citations for biomedical literature that users can access through the library. PubMed Central (PMC) is a free full-text archive of biomedical and life sciences journal literature. For more information about the differences between PubMed and PubMed Central, refer to this article. 
---
Until relatively recently, PMC was curated in a way archival collection of journal articles that allowed the use of found literature to discover more related research literature. In other words, articles have been linked to other articles, as illustrated below.
However, research publications have become more complicated than article to article relationships can represent. Individual articles can be made up multiple resources including peer review statements, data, and code in addition to other related articles. See this illustrated below.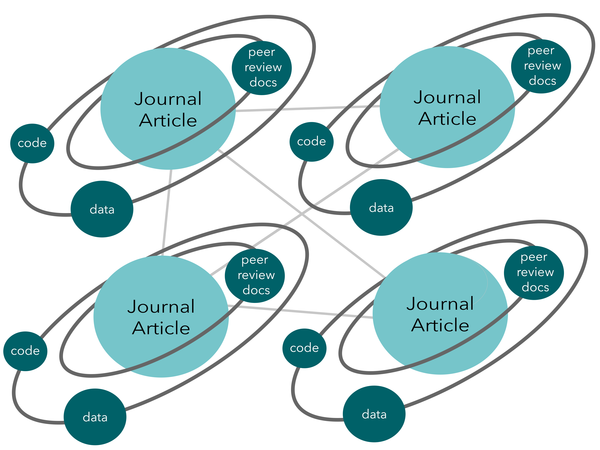 To achieve this model, which will enhance the findability of research efforts alongside literature,  NLM links associated data to publications via PubMed Central and My NCBI, which can could be presented in any or all of the three following forms: