Thursday, November 19 is the American Cancer Society's annual "Great American Smokeout," encouraging smokers to quit, even if it's only for one day.  What better time than to round up a few key information resources on tobacco cessation?
The DynaMed chapter offers patient education materials, as does ClinicalKey.  Click the dropdown menu to the left of the search box to filter results in the "Patient Education" source type.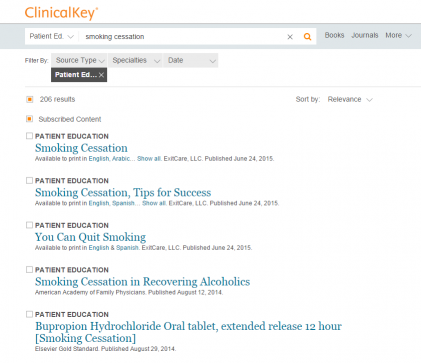 For help finding more evidence on tobacco and smoking cessation, you can always contact your department's librarian.