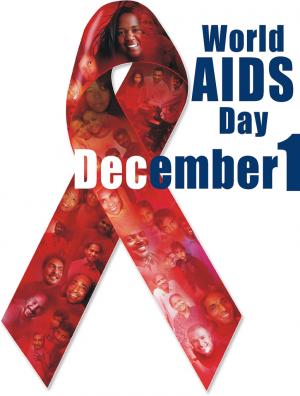 Today, December 1, is World AIDS Day.  We've come a long way since the first cases of the disease emerged over 30 years ago, and today there is a wealth of information resources on HIV/AIDS.
Clinical practice guidelines are available at the National Institutes of Health's Clinical Guidelines Portal.
For more in-depth research, at Yale, we provide access to over 200 e-books on HIV/AIDS topics, plus thousands of additional titles available in print. NIAID offers detailed information on current research efforts. In addition, there are some thorough library research guides freely available on the web, including Georgetown University Libraries' "HIV & AIDS Resources" guide.  
For data and statistics, Michigan State University Libraries list some key resources.
PrEP (Pre-exposure prophylaxis):  Check out pages on PrEP at CDC and AIDS.gov.  
For basic information, the layperson seeking to learn more should begin at AIDSinfo. Other general web resources include:  
Newly diagnosed with HIV?  Start with "Newly Diagnosed: What you need to know" at AIDS.gov.
As always, for comprehensive help finding and navigating current knowledge on HIV/AIDS, contact your departmental librarian. 
(Image credit: https://www.flickr.com/photos/usembassynewdelhi/5217132779)