(by Melissa Grafe and Charlotte Abney Solomon)
In celebration of Harvey Cushing's birthday on April 8th and the Medical Library's 75th Anniversary, the Medical Historical Library invited all Instagram users visiting the Harvey Cushing/John Hay Whitney Medical Library at Yale to share their best photos taken within our space. Contestants used the hashtag #HappyBirthdayHarvey and tagged our account,
@yalemedhistlib
. On display are the winners of the Instagram Challenge.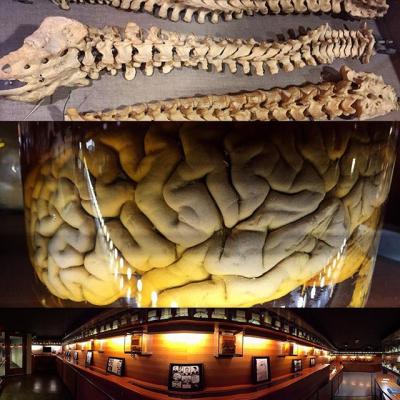 Brainiest Instagram: Best photo taken in the Cushing Center
@rolfoid- Jon Rolfe
Jon commented on his photograph that "The Cushing Center is a fun place for brainy Yale students."
Most Studious Instagram: Best photo taken while studying in the library- Honorable mention
@annapziganshina- Anna Ziganshina
Anna tells us that "it is never too early to learn."
Judges' Favorite Instagram: Best photo overall
@archibrarian- Diane DiFazio
What inspired Diane to take this particular photo: 
"A few things: I expected a beautiful reading space at YMHL, but I'm often drawn to the details, and the metalwork in the Library caught my attention, so I took this photo because it represented medicine (hello, rod of Asclepius!), as well as the distinctive bookcases, other Tudor-style interior details, natural lighting, and bi-level space. My background's in architecture and I'm a librarian, so it was thrilling to be in a space that was both well-designed and inspiring; the Library continues the architectural traditions of great libraries. (And, I love how Harvey Cushing's ideas were realized by his friend and former classmate, architect Grosvenor Atterbury.) I thought the balustrades around the mezzanine (in the rotunda, too) were interesting, but I didn't realize how cool Atterbury's design really was until later! I thought, "Neat, I wonder if that's wrought iron," but later read that the railings are aluminum ... with decorative steel cutouts (!), and that it was all designed to mask lighting fixtures, which is such a fantastic modern way of the architect to handle things! So good."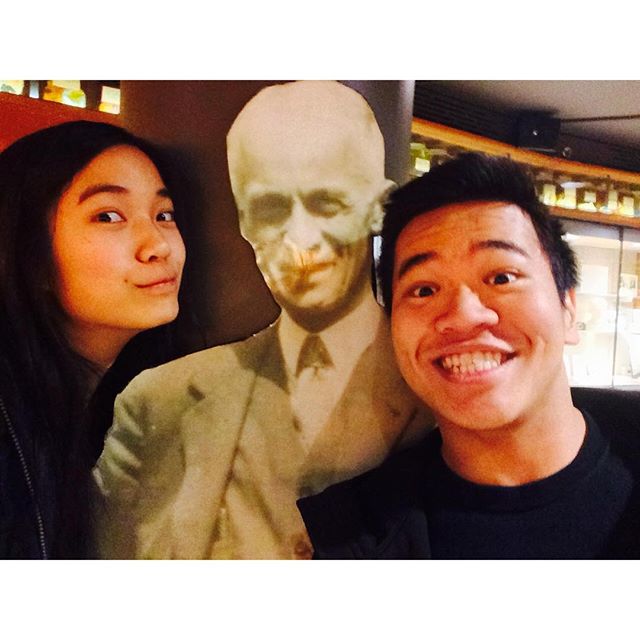 Happiest Birthday Instagram: Best selfie or other photo including an image of Harvey Cushing or the words "Happy Birthday Harvey"
@kevin.a.nguyen- Kevin Nguyen
With this selfie, Kevin noted, "Biology gives you a brain, but life transforms it into a mind."
Most Collectible Instagram: Best photo taken of an image, book, or other item in any CWML current or historical collections
@sona.ghorashi- Sona Ghorashi
Sona accompanied her photograph with this comment: "A path to the light through the shadows, at the Medical library." 
Most Studious Instagram: Best photo taken while studying in the library
@magic_meg- Megan Ritchey
Megan captioned this lovely image of the Medical Historical Library with "The whole place to myself."