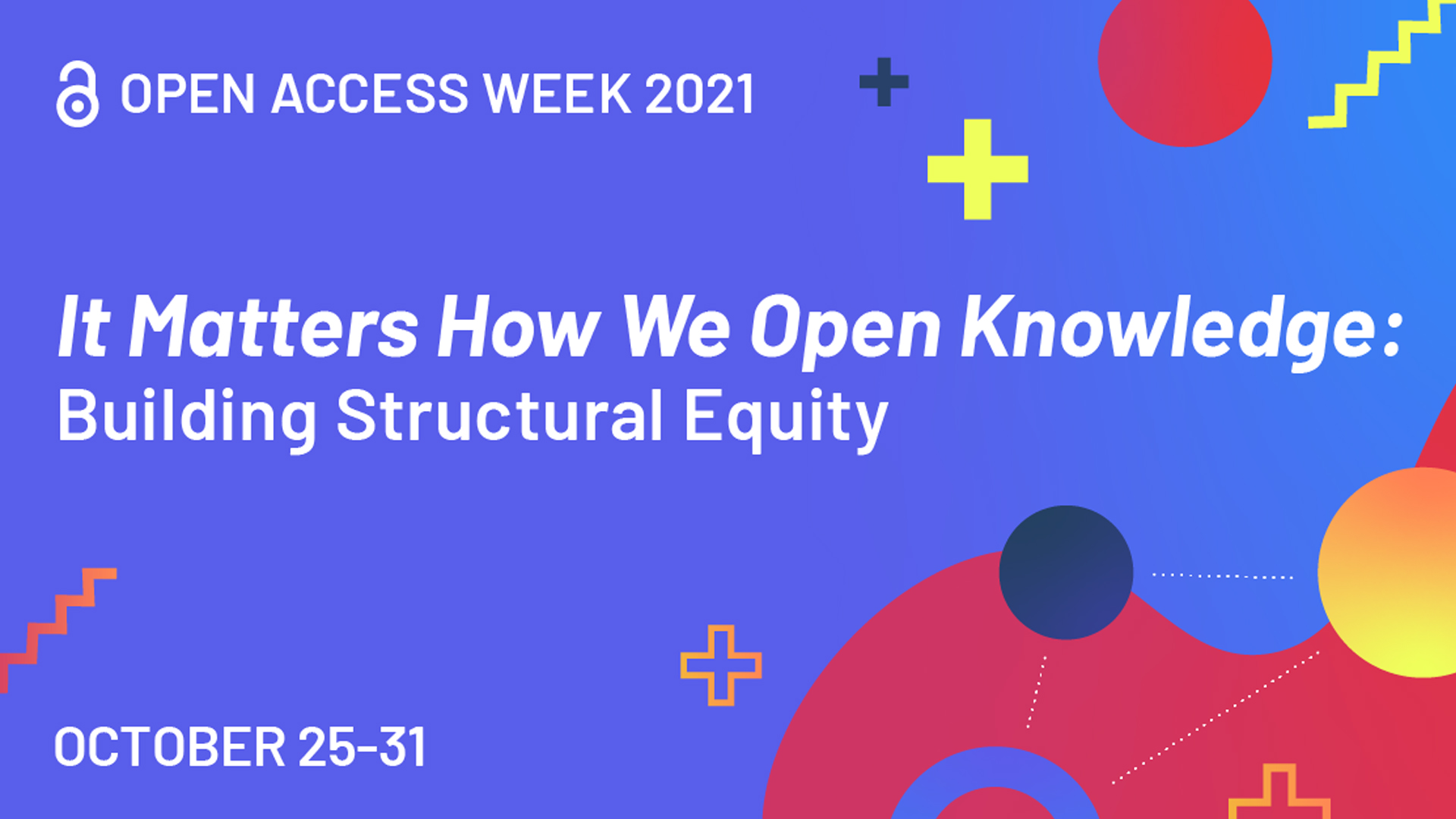 Welcome to Open Access Week 2021!  Visit this page for daily updates with short activities you can complete to learn more about open access publishing and show you support for greater transparency in the scholarly publishing industry.  From SPARC, "Open Access is the free, immediate, online availability of research articles coupled with the rights to use these articles fully in the digital environment."  Open access allows researchers around the world to access scholarship with no waiting periods or embargos, allowing research results to be disseminated and built upon more quickly. 
Did you know that the Yale Library supports open access publishing?  We fund a number of membership programs that reduce or eliminate article processing charges (APCs) associated with open access articles for Yale authors.  Our membership with PLOS waives all APCs in all PLOS journals for any article with a Yale corresponding author.  Find more information about library support for open access here. 
Take our Open Access Week 2021 Quiz for an opportunity to win a prize up to $25 in value from the Yale bookstore!