YaleLinks is an online full text direct linking service provided by the Yale University Library. This tutorial demonstrates how to use the YaleLinks services to quickly obtain online article full text.
30-Second Instructions (no audio)
Adding YaleLinks to Google Scholar
Depending on what database you are searching, the "YaleLinks" buttons may appear in different places of the database. They can appear in a search result list, or they can appear in the full database records for articles, or both. For example, in PubMed, these buttons appear only in the full database records for articles: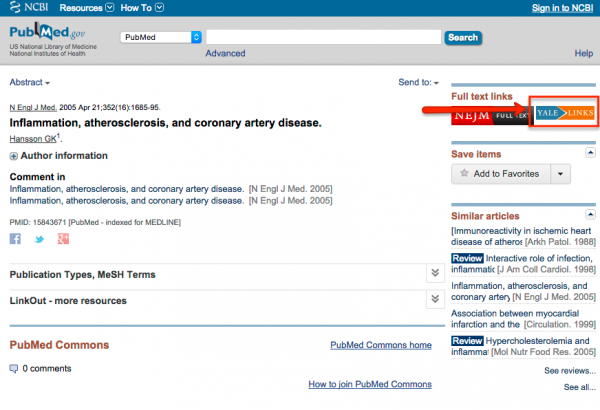 A new browser tab / window pops up when you click the "YaleLinks" button. It tells you if Yale has access to the online full text for this article: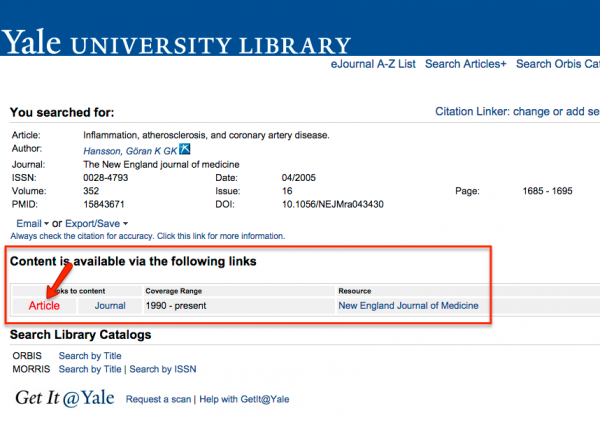 You can click on the "Article" link to access the article on the full text provider's website. Normally, full text providers also have the article in PDF format for you to download. For example, in our example, you can download the PDF of the article from this provider's website: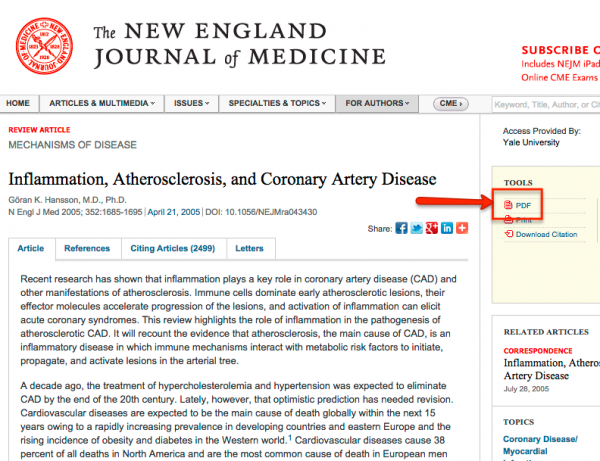 What if the full text provider site says I have no access to the article?

In most cases, this is because you are not on the Yale network. If you are connecting through a non-Yale internet service provider, you should use Yale's VPN service to obtain a Yale IP address. 
What if the Library really doesn't have the article?

If YaleLinks reports that "no electronic access is available", please see the "Requesting Articles Via Yale Links" tutorial for detailed instructions on how to place a free document delivery request.