This tutorial demonstrates the fastest way of submitting document delivery requests (via YaleLinks).
Yale Links is not only a handy online full text direct linking service – it also provides the fastest way of sending document delivery requests to the Library.
The "YaleLinks" button appears in various databases (e.g. Ovid MEDLINE, PubMed, CINAHL). Clicking on the button to access online full text or the Library's document delivery service.
What if I can't see the button in PubMed?

You must follow the PubMed@Yale link to see the YaleLinks button. The button will not be displayed if you access PubMed in any other way.
The YaleLinks service menu will be launched in a separate browser tab/window. If the page says "no electronic access is available",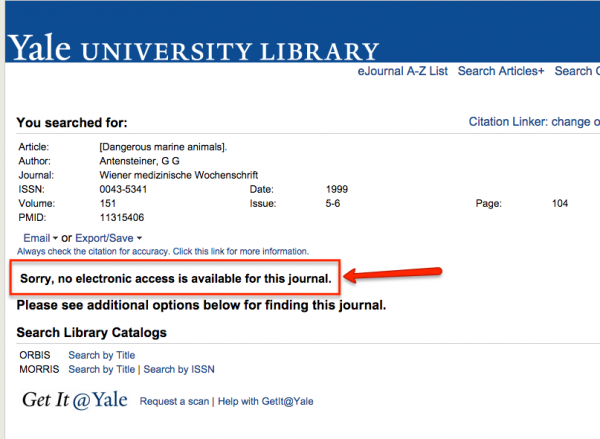 you can click on the "Request a scan" link at the bottom of the page to place a request.
You will be prompted to log into the Yale Library's document delivery system: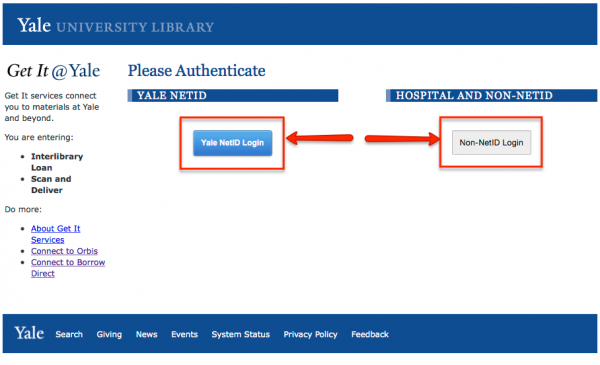 After you log in, you should see a form that has already been filled. Just click the "Submit Request" button: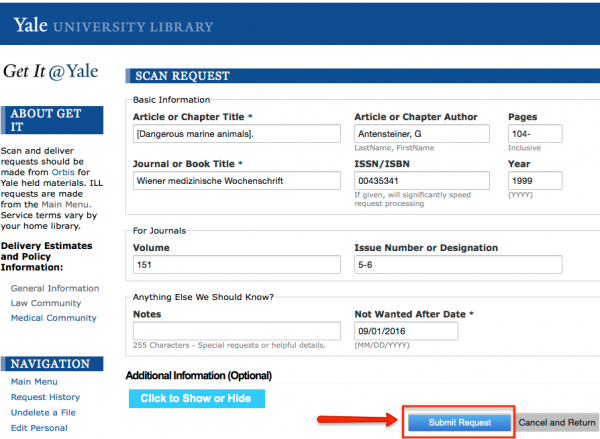 When the item is available, an email message will be sent to you. You can then follow the directions in the email message to retrieve the article you requested.